Carrie Humphreys
Bio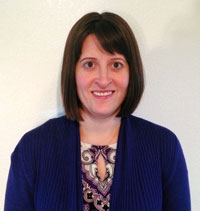 Carrie Humphreys is a PhD candidate at the University of Utah in the area of Comparative Politics. Her primary research interest is examining the electoral fortunes of niche parties in Europe as well as their impact on policy. She is currently writing her dissertation on this topic. Carrie was the University of Utah's 2013-2014 Marriner S. Eccles fellow in political economy. With the fellowship, she was able to travel to Europe and conduct interviews of party leaders and elected officials in Brussels, The Hague, Copenhagen, and Budapest.

Carrie is also interested in European politics as it relates to immigration issues. Along with her co-authors Adam Luedtke, Terri Given and Rhonda Evans Case, Carrie had a chapter, entitled "Introduction: Regulating the New Face of Europe," included in the edited volume Migrants and Minorities: The European Response published by Cambridge Scholars Publishing (2010). Moreover, in 2012, her article entitled "Shaping Migration Policy in Europe" was published in BYU's Connections: European Studies Annual Review Journal.

Carrie is an instructor at the University of Utah and has also taught for Utah Valley University. She has taught a variety of classes, including Intro to American Government, Intro to IR, Intro to Comparative Politics, and European Politics, using both in-person and online formats. Additionally, she is actively involved in the advising for the University of Utah's Model European Union program and has frequently traveled with the undergraduate teams who participate in the simulation.

Specialties/Interests: European politics, niche parties, political party strategies and electoral success, international organizations like the European Union and United Nations, comparative immigration policy, and quantitative/statistical analysis.