Derek Brown
Bio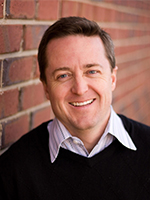 Derek Brown is a third-year PhD candidate in the political science program. His major field of study is public administration and his minor field is political science. His research focus includes state government, federal/state relations, and the impact of state occupational licensing regimes. Derek received his J.D. from Pepperdine School of Law, where he was the Editor in Chief of the Law Review, and his B.A. in English Literature from Brigham Young University.
Derek is currently the Deputy Chief of Staff for United States Senator Mike Lee, where he divides his time between Utah and Washington, D.C. Prior to this position, he served in the Utah House of Representatives, where he was Vice Chair of the House Rules Committee, Chair of the Occupational and Professional Licensing Review Board, and sat on a number of House committees including the Business/Labor Committee and Higher Education Appropriations Committee. He was presented with the Elected Official of the Year Award in 2012 by the Canyons School District.
Derek is also an attorney, licensed to practice in California, Washington D.C., and Utah. He served as Legal Counsel to United States Senator Robert F. Bennett in Washington D.C., and was an associate with the international law firm of Sidley Austin, where he practiced intellectual property and constitutional law. He also served as a law clerk to Judge Ruggero Aldisert, former Chief Judge of the United States Court of Appeals for the Third Circuit in Philadelphia.
Derek volunteers on the Advisory Board for Intermountain Homecare, the Board of Trustees for Hale Center Theatre, and on the Student Civic Engagement Board at BYU, where he has also taught law as an adjunct professor for the last decade.