Why Legal?
Political science is the most popular major at the university and nationwide for students planning to attend law school and pursue legal careers. Students interested in the law can gain familiarity with legal topics and training in legal reasoning through a variety of political science courses. Students interested in the law may also consider focusing their studies through the department's Law and Politics emphasis (link), which provides particularly in depth preparation for legal careers and is reflected on the student's undergraduate transcript. Hinckley internships with the American Civil Liberties Union, the Utah Attorney General's Office, the US Supreme Court, or other law-related entities can count for credit toward the political science major.
Recent political science graduates have gone on to take legal positions at organizations such as the United States Attorney's Office; ACLU; Salt Lake Legal Defenders; Nixon Peabody; Brown, Bradshaw, and Moffat; York, Howell, and Guymon; Manning, Curtis, Bradshaw and Bednar; Campbell, Houser, Ference and Hall.

---
Alumni Spotlight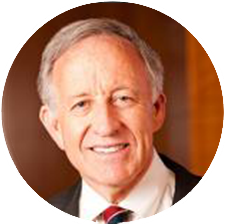 JAMES JARDINE
Mr. Jardine's practice focuses on prosecuting and defending commercial litigation matters, and emphasizes complex business, antitrust, securities and intellectual property litigation. He has represented a wide variety of local, regional, and national businesses in major litigation in Utah and other states Jardine was named Outstanding Lawyer of the Year by the Utah Chapter of the Federal Bar Association for 2006. He was selected by the Utah Bar Commission as the recipient of the Bar's Distinguished Lawyer of the Year award for 2005.
For nearly twenty years, he has been included on the list of The Best Lawyers in America in Antitrust Law, Commercial Litigation, and Bet-the-Company Litigation. Jardine has been twice recognized by Best Lawyers as Lawyer of the Year in Bet-the-Company Litigation (2014) and Antitrust Law (2010).