Why Private Sector?
The diverse skill set fostered by a political science major positions students for success in a variety of private sector career paths. Many corporations, startups, and other small business require employees with skills that span writing, oral communication, and the analysis of quantitative data and information. As a major that builds and enhances skills across all of these domains, political science prepares students for success in consulting, human resources, marketing, project management, and other fields. Hinckley Internships with Blyncsy, the Salt Lake Area Chamber of Commerce, Commerce Marketing, or other companies and private-sector related entities can count for credit toward the political science major.
Recent political science graduates have gone on to take private sector positions at organizations such as Goldman Sachs; Gardner Company; Wells Fargo; Zions Bank; SoFi; Exoro Group; Qualtrics; WebBank.
---
Alumni Spotlight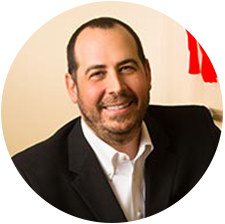 Chris Gamvroulas
Chris Gamvroulas is president of Ivory Development, the land acquisition and development affiliate for Ivory Homes. Chris joined Ivory Homes in 1993, and was appointed president of Ivory Development in 1996. Since that time Chris has overseen the land acquisition, planning, entitlement and construction of over 15,000 home sites, and hundreds of acres of retail, industrial and commercial properties totaling nearly $1.5 billion in real estate assets. The Ivory family of companies includes Ivory Homes, Ivory Development, and ICO Commercial Companies.