Derek Higgs
Bio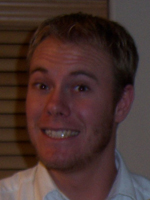 Derek Higgs is currently pursuing his PhD in Political Science at the University of Utah, with Political Theory as his major field and American Politics as his minor field. He received an MPA from Southern Utah University in 2014, as well as a BA in Political Science, and a BA in Spanish in 2013- both also from Southern Utah University.
His research interests include: Politics and Religion, Theology, Pop-Culture and Politics, Political Correctness and it's impact on Public Administration, and American History.
He loves travelling abroad and learning about various cultures. This passion has fueled his goal to one day teach American Politics and Government at an institution outside of the U.S.
Click here to see: Derek Higgs CV