Shanna Francis
Bio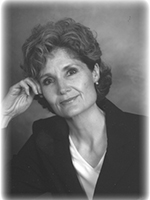 Shanna is a PhD candidate at the University of Utah studying International Relations and Comparative Politics. She previously graduated Cum Laude with a BA in Political Science from Weber State University with a Legal Studies minor. She graduated as a member of the Honor Society Phi Kappa Phi. Successfully completed many classes in the honors program and was a recipient of the prestigious Abreilia Hinckley Scholarship. As part of her studies, completed a semester abroad at the University of Tartu in the Philosophy in Baltic Studies Program, continuing her studies in Russian Language, and traveling and studying in the other Baltic states of Latvia and Lithuania. Also studied for a semester at Moscow State University in Moscow, Russia on scholarship. Studies included classes in Russian Economics, Political Science, History and Culture, Language, and Russian Journalism.
Shanna has earned two Master's degrees from the University of Utah—one in Public Administration and another in Middle East Studies with an emphasis in Political Science. Graduate research for her degree in Public Administration addressed the role of private property rights as an incentive-based model in the economic development of Russia and former Soviet States in a global economy.
While in the Middle East Studies program, she was a recipient of a FLAS fellowship, which she used to continue her Turkish language studies at Boğazici University in Istanbul. She also received a FLAS scholarship from the Asian Center to continue her studies in Russian language.
During her Master's program at the University of Utah, she concurrently enrolled in graduate classes at Weber State University. The WSU program included semester-length classes in such areas as U.S. Foreign Policy, National Security, Nationalism, and Terrorism.
Also traveled to Lithuania with a team from the University of Utah under the direction Dr. Ronald Hrebenar to study the evolution of democracy in the former Soviet state since its independence in 1991. The study focused on the role of special interest groups in democracy formation in former authoritarian states. In the capital of Vilnius, conducted original research using survey instruments specifically developed for the project. This included conducting and recording personal interviews with ministers and members of parliament, journalists, law students, lobbyists, leaders of non-profit organizations, and many others involved in Lithuania's political process.
During her Middle East studies, Shanna also enrolled in classes at the University of Utah's S. J. Quinney College of Law School. In one class, she and other students worked with Dr. Chibli Mallat as part of a think-tank, providing legal support for the Iraqi government as fulfillment of a $10 million grant contract. As part of the law class, published a book with Dr. Chibli Mallat tracing the political history of Iraq. The book was published in English and Arabic for use by Iraqi government officials and others interested in the political history of Iraq.
In addition, a book review of U of U professor M. Hakan Yavuz's publication "Secularism and Muslim Democracy in Turkey" was published in the Spring 2010 issue (Vol. 19, No. 1) of the "Digest of Middle East Studies."
Shanna was also invited to present a paper at the 8th Annual Hawaii International Conference on Arts and Humanities held in Honolulu, Hawaii. The paper was titled "Classical Philosophy and the Development of Democracy in the Modern State."