Bio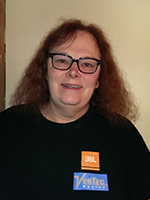 Nicole is a fourth-year PhD student in the political science program. Her major field of study is Public Administration and her minor field is American Politics. Nicole's research is focused on accountability, policy and ethics in catastrophic disasters and the rescue and rebuilding phases on marginal populations.
Her project is multidiscipline in the areas of social justice, anthropology, geography, public policy, ethics and law. Nicole has a bachelor's degree in Urban Planning and a Master of Public Administration. Nicole's community service has been with the National Park Service as well as working with agencies on homelessness and youth intervention.
Nicole is a veteran having served in the U. S. Air Force, U. S. Army and the U. S. Air Force Reserve. She has worked in the public sector for over 29 years.
Click here to see: Nicole Cline CV